Garmin Streetpilot 2610 GPS
---
The GPS uses the standard Garmin Dash Mount, or can be used with a bean-bag mount in any vehicle. This is Garmin's latest version of the StreetPilot. I upgraded from my beloved StreetPilot III (scroll down to see the pictures of the III). The 2610 addes a touch-screen, virtual keyboard, Compact Flash memory, faster processor, internal antenna, more compact size, a remote control... and on and on.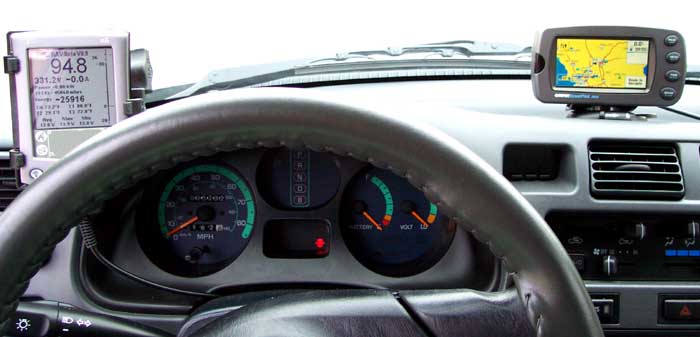 Antenna ingress through the dashboard. I have a remote antenna magnetically attached to the center of the hood (the white blob you can see past the wipers), and the wire from that antenna passes under the hood, through the right fender, into the passenger compartment, and up through a hole in the dash. I used a rubber grommet to make the hole pretty.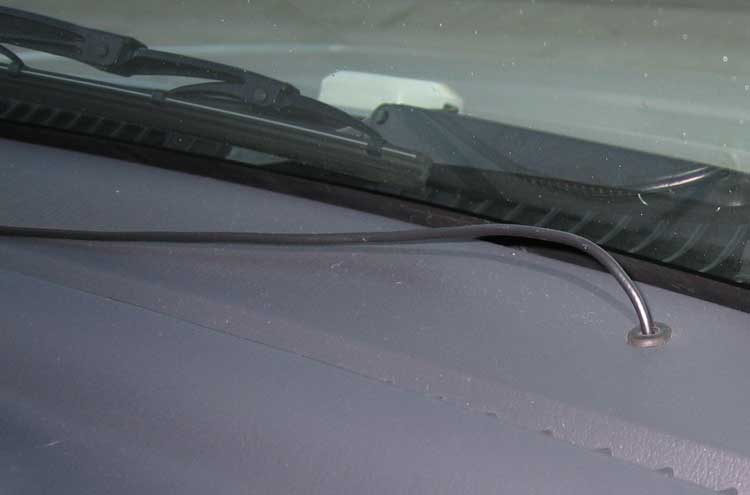 The StreetPilot III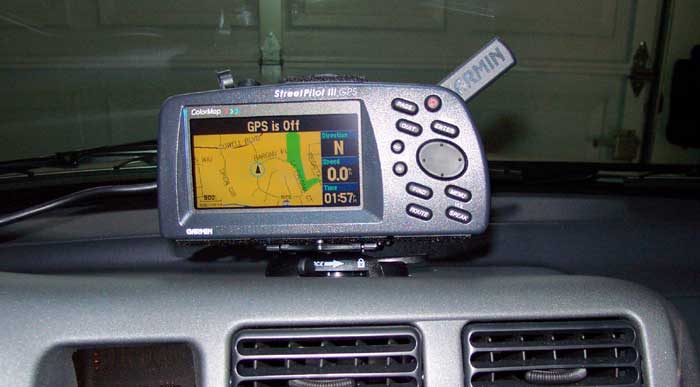 SPIII with Palm Device running Rav4INFO as seen from the Driver's view.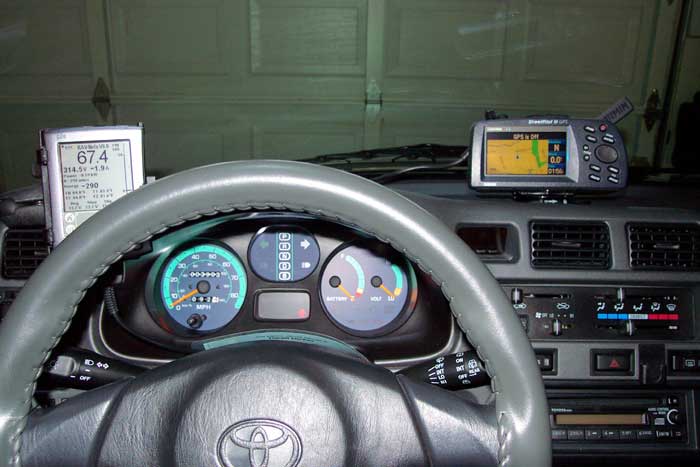 ---